Amy Blackthorn is an award-winning author and has worked as a professional intuitive since 1999.  She is the best-selling author of, 'Blackthorn's Botanical Magic,' 'Sacred Smoke,' and 'Blackthorn's Botanical Brews.' She has appeared on HuffPoLive, Netflix's Top Ten Secrets and Mysteries in an episode about Supernatural Abilities & the AP Newswire. Amy lives in Delaware. You can view Amy's tea shop at BlackthornsBotanicals.com
In a reading, Amy will look into your next six months to a year.  The further out we look, the more malleable the outcome. Her readings cover areas of interest such as relationships, health, travel, home and family, financial outlook, and career. Cost: $50-120
Click on the book cover to read the first two chapters, free!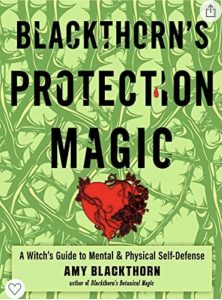 Amy's next book, 'Blackthorn's Protection Magic' is now available for preorder at: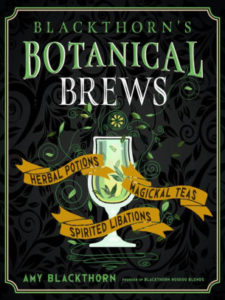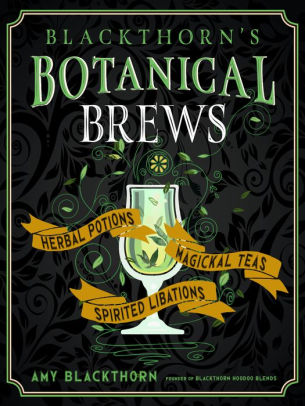 Blackthorn's Botanical Brews 30 page free preview here!
One part The Drunken Botanist, one part Blackthorn's Botanical Magic—shaken, not stirred—Blackthorn's Botanical Brews offers a fresh, fun way of bringing botanical magic into your kitchen, cocktail parties, and home remedies.
Blackthorn's Botanical Brews has something for everyone. This book outlines the magical uses for many well-loved, traditional beverage ingredients found throughout time. Readers learn what potions are, what purpose they serve, and how to create their own brews, bitters, vermouth, and kombucha, as well as how to blend the perfect tea for their magical desires.
Included: •
Getting to Know Your Spirits •
Adding Magic to Your Daily Activities •
In the Kitchen •
In the Bar •
Fruit Feeling Frisky (Making Sodas and Syrups) •
Herbal Beers, Mead, and Cider •
What to Do with Leftover Potions?
Coming Oct 1st 2020 from Weiser Publications
"A truly delightful magical and tactical approach to conjuring potions."
— Marita Woywod Crandle, owner of Potions Lounge, New Orleans, author of Johnny White's Sports Bar: The Tiny Joint that Never Closed — Until It Did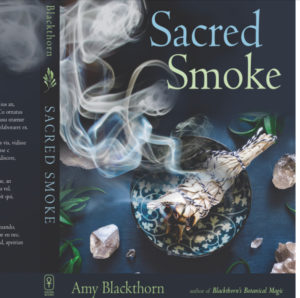 This clear and contemporary guide explores the ritual use of smoke and scents to cleanse the energies of mind, body, and home. Here, aromatherapist and long-time herbalist Amy Blackthorn offers the essential tools for creating sacred space—a safe space free of negative energies—using herbs, incense, smoke, and other practices.
Written in an accessible style, free of jargon, Sacred Smoke has everything you need to know to get started on your practice of purification and cleansing, including:
The importance of self-care
How to keep your home and family safe
How to protect your home while you are away
Adding crystals to your cleansing practice
Using essential herbs and recipes for creating a cleansing smoke
Understanding sustainability and developing a practice free of appropriation
Sacred Smoke is an essential guide for anyone seeking to practice the ritual use of cleansing and clearing to protect and heal themselves, their home, and their family.
Blackthorn's Botanical Magic
Here is the first contemporary guide to the transformative powers of essential oils for use in spellcraft and the cultivation of ritual power. From rose-scented rosaries to the lingering aroma of frankincense, and the cleansing energy of white sage, Amy Blackthorn– the woman behind Blackthorn Hoodoo Blends –will take you on a journey beyond the soothing, healing power of scents into their hidden realms and their use in prayer, meditation, and shamanic journeying. One of the very first of its kind, this book includes:
The rich history and lore of scent-related magic
How carrier oils affect magic
Over 140 essential oil recipes and craft projects
An explanation of how magical aromatherapy can enhance divination with tarot and runes
Practical information regarding the purchasing, blending and storing of essential oils
She lives in Delaware.
Weiser Books has graciously provided the first 50 pages of the book as a preview. 
Blackthorn's Botanical Magic_press sheet